With its gorgeous summers, picturesque landscapes, and general luxuriousness, it's not a surprise that the Hamptons real estate industry is booming. If the Hamptons' allure tempts you to purchase residential waterfront property in the area, then you're not alone. However, like any other real estate market, the Hamptons have distinct particularities that will influence your real estate search.

If you're a first-time homebuyer in the Hamptons, you should not go in blind—you need to understand the possible hurdles you might face when purchasing the property. Read this post to discover six crucial aspects before buying a Hamptons waterfront property.
Determine the utility of the house
There are many reasons you may want to purchase a waterfront property in the
Hamptons
. You may just be looking for a luxurious vacation home to avoid the scorching NYC summer seasons. Even if this is the case, you may intend to utilize the luxury vacation home for the entire summer or just for a few weeks.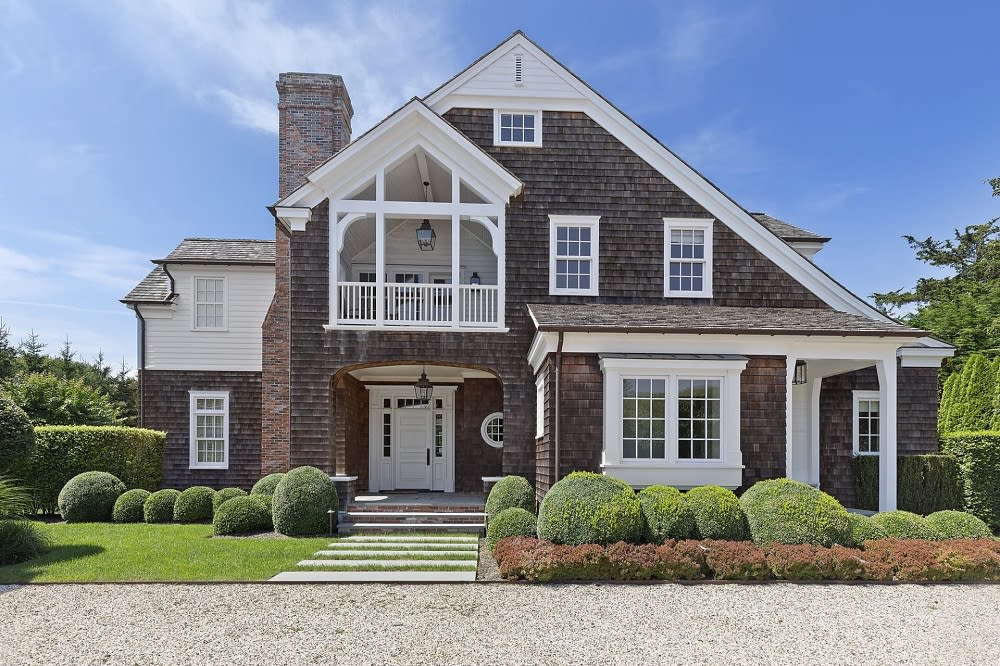 Alternatively, you may be looking to invest in a rental waterfront property or establish your shop permanently in the Hamptons. The specific reason why you want to purchase a waterfront property will determine which real estate properties will meet your needs.
For instance, if you intend to invest in a rental waterfront property, you should understand the rental license and the rental duration regulations for every submarket in the Hamptons. Most importantly, you should ensure that the real estate location is attractive to prospective renters. However, if you're looking for a second waterfront home where you can keep going back and forth, your main priority will be finding a quiet beachfront house with a simple commute.
Maintaining a home in the Hamptons involves a wide array of activities — from repairs and complete home inspections to vendor sourcing and management, to managing home installations, and so much more. As a result, it tends to be a daunting task, especially if you are a remote waterfront property owner. Therefore, having a local home property management service to manage your real estate could come in handy.
Select the right location
The choice of location should be one of the first aspects to consider when purchasing a waterfront property. When choosing the site, you should consider factors such as:
Climatic conditions

Swimming and other water activities

Hurricane or other weather warnings

Peak seasons
Assessing these factors will help you narrow down your options from an extensive list of options to a more manageable one.

The popular real estate mantra "location, location, location" is often applied in the Hamptons' real estate market. From architectural, lifestyle, and monetary viewpoints, it's essential to understand what various regions in the Hamptons have to offer.

Every neighborhood in the Hamptons has its distinct architectural style. For instance, if you want to purchase a more classic piece of architecture, you may consider the 19th century aesthetic of Sag Harbor as compared to some homes in other neighborhoods that are more contemporary.

The feel of every neighborhood varies significantly as well. For instance, Montauk has a more vibrant and youthful culture, while Sagaponack is tailored for people looking for serenity and tranquility. Southampton Village is better suited for people looking for culture, with its renowned restaurants and galleries.

Although you don't have to live in a particular neighborhood to enjoy its benefits and culture, the traffic in the Hamptons can become quite bad, especially during the summer seasons. Therefore, if ease of access and proximity are important, you may want to find waterfront property in a neighborhood with appealing amenities.
Be aware of the associated costs of a waterfront property
Waterfront homes tend to be quite expensive to purchase (the average cost of a house in the Hamptons is $2.4 million). Many people often think that beachfront houses are expensively priced because they have access to a beach—but this is not the only factor influencing the cost of a waterfront house. Property insurance is among the crucial factors that you need to consider.

Waterfront homes also command higher property taxes because they are considered more prime real estate. It becomes even more expensive when you factor in aspects such as location.

When purchasing waterfront property in the Hamptons, you need to include the costs to protect your property from acts of God such as flooding, hurricanes, or uneven ground. Beachfront homes tend to have a substantial underlying sand layer, which significantly impacts the property's structural integrity. Improving or fixing them can cost plenty of money.

Therefore, ensure that you look at your budget closely and think about handling the unforeseen challenges.
Understand the Hamptons real estate regulations in detail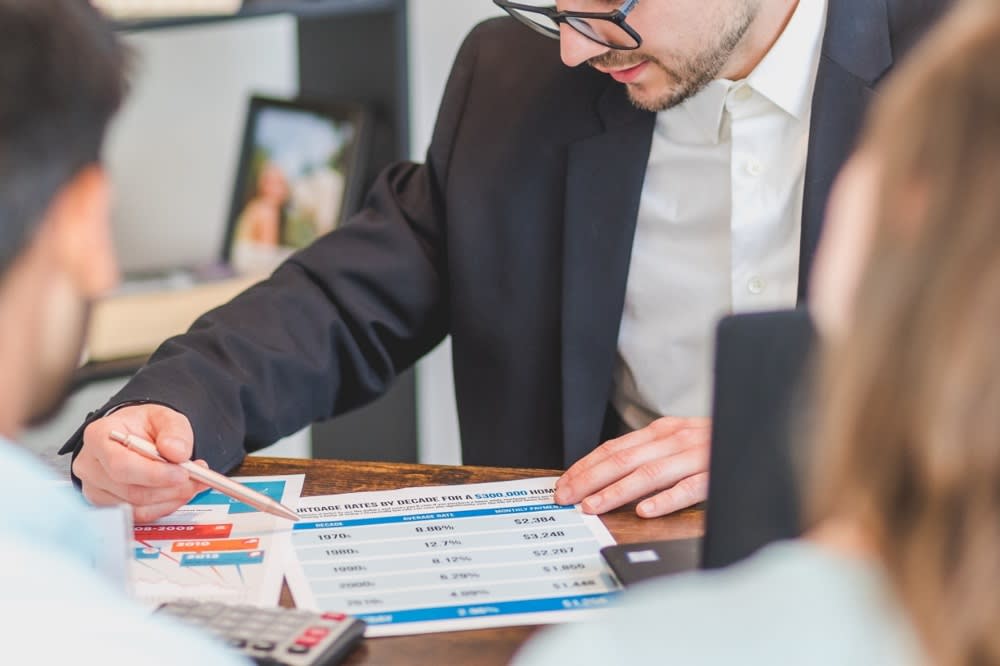 When purchasing a waterfront property anywhere, not just in the Hamptons, you need to be aware of any fees. Some of these fees may be more intuitive than others. You've probably factored in the inspection fees and lawyers' fees, but numerous other fees and taxes could be involved when purchasing waterfront property in the Hamptons, such as:
The mansion tax: For any property that costs equal to $1 million or more, a 1% mansion tax will be paid on the property upon closing.



The Peconic region transfer tax: A $2 transfer tax is subjected to properties in Southampton, East Hampton, Riverhead, Southold, and Shelter Island. It's used to support conservation activities in a particular town. In Southampton, East Hampton, and Shelter Island, the buying prices of $100,000 of vacant land and over $250,000 of "improved" land are taxed. In Southold and Riverhead, the buying prices of $75,000 of vacant land and over $250,000 of "improved" land are taxed. Luckily, some new homebuyers can qualify for specific exemptions.
Besides fees, you need to know several zoning regulations and ordinances. Often, they tend to be too much to keep track of—therefore, you need to work with a knowledgeable professional to save time and assist you in navigating the closing costs and regulations involved when purchasing waterfront property in the Hamptons.
Patience is paramount
Like any considerable investment, it takes time to find the right waterfront property in the Hamptons. From visiting the available real estate inventory and understanding the differences between various neighborhoods to adjusting your expectations and handling unforeseen challenges, it can take several months to land your ideal waterfront property in the Hamptons.

If you want to save time, you should consider dealing with an experienced broker. They can set expectations and recommend tailored options depending on your desired style, neighborhood feel, and available amenities.

You may also notice that your property search gets pushed even longer. For instance, if you search for a real estate property during the winter season, you will discover that it's pretty hard to get a precise sense of what that property would feel like during the summer. You can avoid this hurdle by beginning your property search during the spring or the early months of fall.
Ensure you consult local professionals in the Hamptons
Even if you're a veteran homebuyer, one thing is evident—there's plenty of insider knowledge required when purchasing waterfront property in the Hamptons. Thus, working collaboratively with knowledgeable local professionals skilled in real estate sales in the Hamptons is essential.

Choose a seasoned real estate professional that can take you through everything you have to know about the real estate market in the Hamptons. It would help if you also appointed a local attorney who has an immense understanding of the specific codes and regulations in the Hamptons.

Besides a real estate agent and attorney, you also need to hire a property management service in the Hamptons to offer vital education and guidance around what is involved when managing a waterfront property in the Hamptons. Ensuring that you have the right team of professionals by your side can eventually minimize the challenges you may encounter along the way and ensure that your home buying experience is a success.
The bottom line
A waterfront property in the Hamptons requires intense thought and research to make the most out of the property. Make sure you follow these tips, and your home buying experience will be a successful one. If you're looking for
homes for sale in the Hamptons
, there's nobody better than Jonathan Milioti! Contact
the Jonathan Milioti team today
to find your dream waterfront property in the Hamptons.