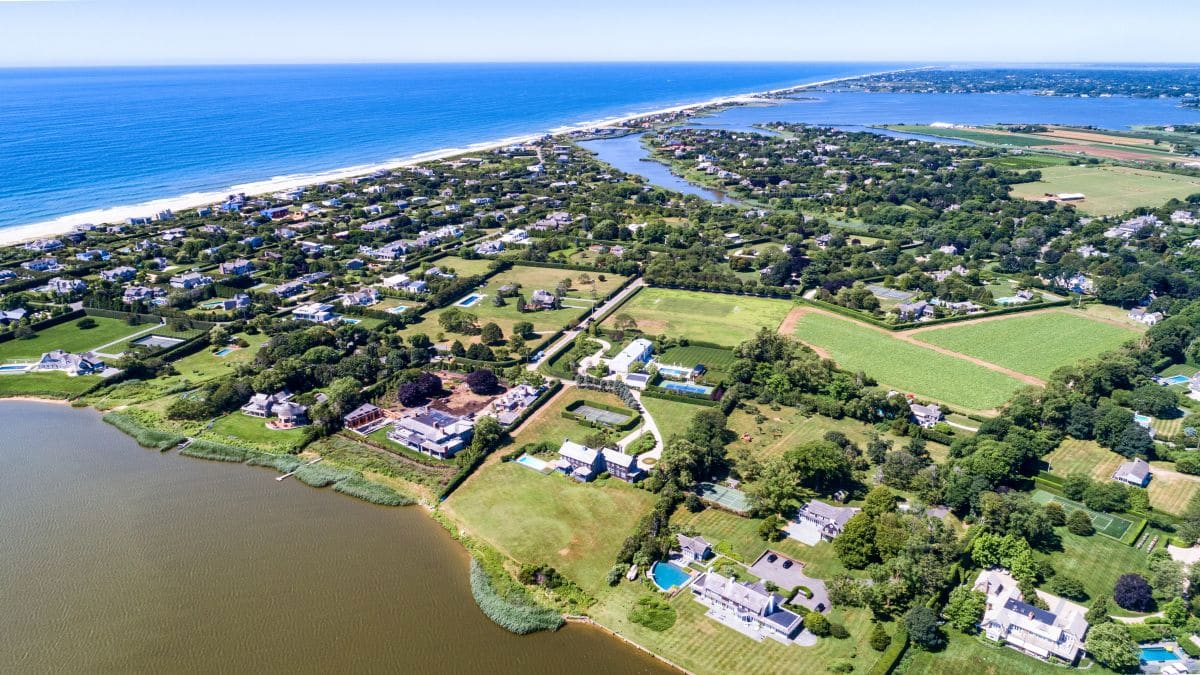 (Credit: CNN)
Few places can rival the opulent, luxurious environment of the Hamptons.
With its coastal setting, forever views, and outstanding dining and entertainment scene—particularly during the festive summer months—it's little wonder that the Hamptons' real estate scene is at a record apex and shows no signs of slowing down.
Whether you're part of the New York fete set looking for a summer home, an investor seeking high-end rental property, or a buyer with deep pockets aiming to experience all the Hamptons has to offer year-round, this area represents the pinnacle of homeownership.
Entry into the Hamptons real estate scene is by no means difficult. If you've got the funding, there's a lot of variety with homes fit for every need and desire. However, Hamptons real estate has more nuance than most markets. Particularly for first-time buyers, this gorgeous stretch of high-end New York real estate requires a little extra study.
Let's explore the ins and outs of New York's most dynamic residential housing market and what to know before buying
Hampton
's real estate.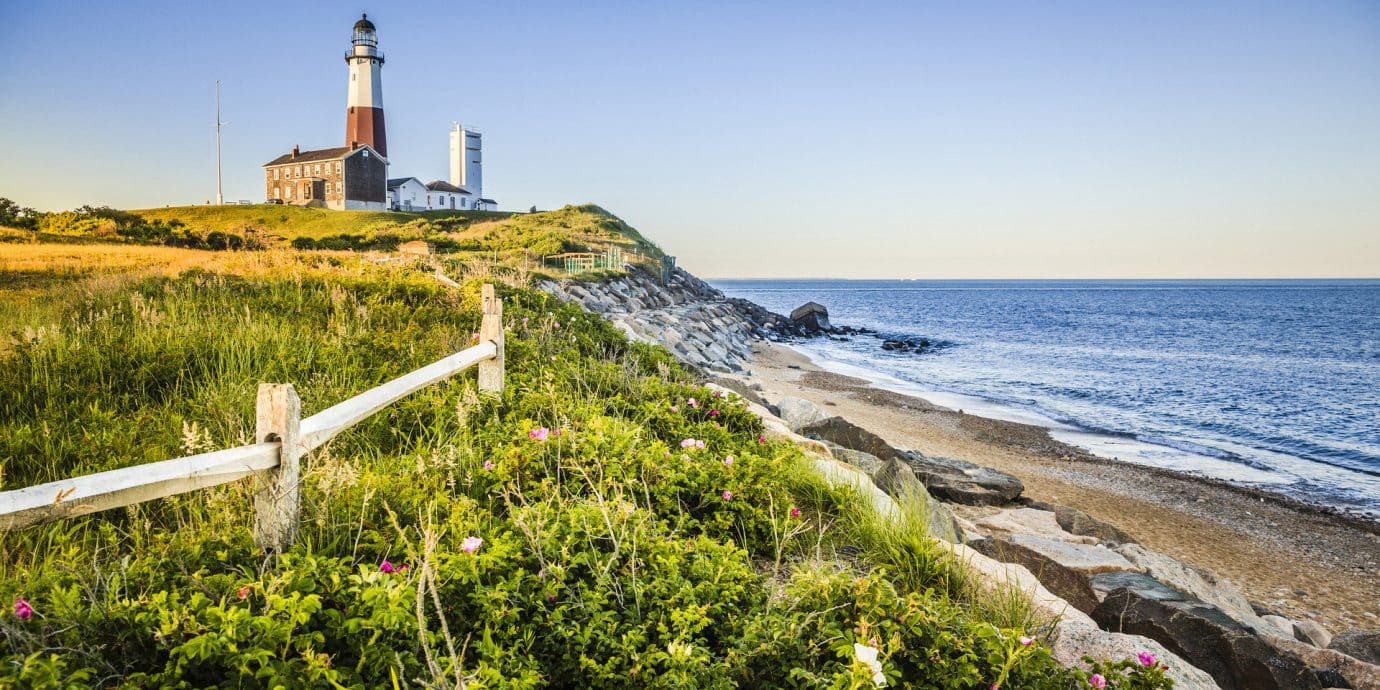 (Credit: Jetsetter)
Establish Your Home Buying Goals
Summer home with rental potential? Straight investment for long-term income generation? Or a genuine forever home, a permanent residence that you leave only to trek to the beach or into the city?
It may seem a little elementary to know how you'll use your Hamptons home upon purchase, but the Hamptons isn't your standard residential community. Before buying, you'll want to determine your use for the property and plan ahead if usage changes over time.
If your plans call for rental property, research each area you're interested in buying to determine if there are specific usage requirements. You may need to obtain rental permits and adhere to set regulations and guidelines. You'll also want to purchase in an area popular with renters to ensure consistent income.
If you seek a long-term residence, determining the actual lifestyle you want should be part of those home-buying goals.
Don't lose sight of the fact that as your lifestyle changes, so do your housing needs. If there's even the slightest chance you could transition your home into a rental, make sure you're buying with an eye towards the future.
Location Matters
While location always matters in real estate, it means a bit more when you're looking for property in the Hamptons.
From Southampton to Sag Harbor to Montauk and all of the luxurious points between, Hamptons real estate is defined by each submarket's unique features. Consider the following seven primary Hamptons communities:
Amagansett: Timeless, family-friendly vibe close to vibrant dining and the beachfront
Bridgehampton: The Hamptons' sporting home features equestrian pursuits and a country club lifestyle
East Hampton: The town center of the Hamptons, complete with high-end shopping, dining, entertainment, and upper-class sophistication
Montauk: A young, hip beach getaway, the Hamptons' easternmost village where nature and a like-minded bohemian culture is abundant
Sagaponack: A former farming enclave, now one of the Hamptons' most private, exclusive addresses where solitude is the rule, not the exception
Sag Harbor: With a different vibe than other Hamptons villages, the culture centers around the water and a throwback artistic harbor lifestyle with distinctive 19th-century architecture
Southampton Village: Grand homes and even grander lifestyles, a dynamic and posh culture, including numerous high-end galleries, blends seamlessly with buzzy nightlife and luxe beach scene
There's no wrong choice when you're deciding where in the Hamptons to make your real estate play—there's only which village or hamlet is right for you and your homeownership goals.
Account for the fact that the Hamptons are a popular destination, especially in the summer. The trendy neighborhoods might be ideal for rentals, but less so if you plan to live here year-round.
As you determine where to center your search, weigh the pros and cons of each based on your buying goals. Then decide if there's a fit or if local regulations may impede your ownership plans.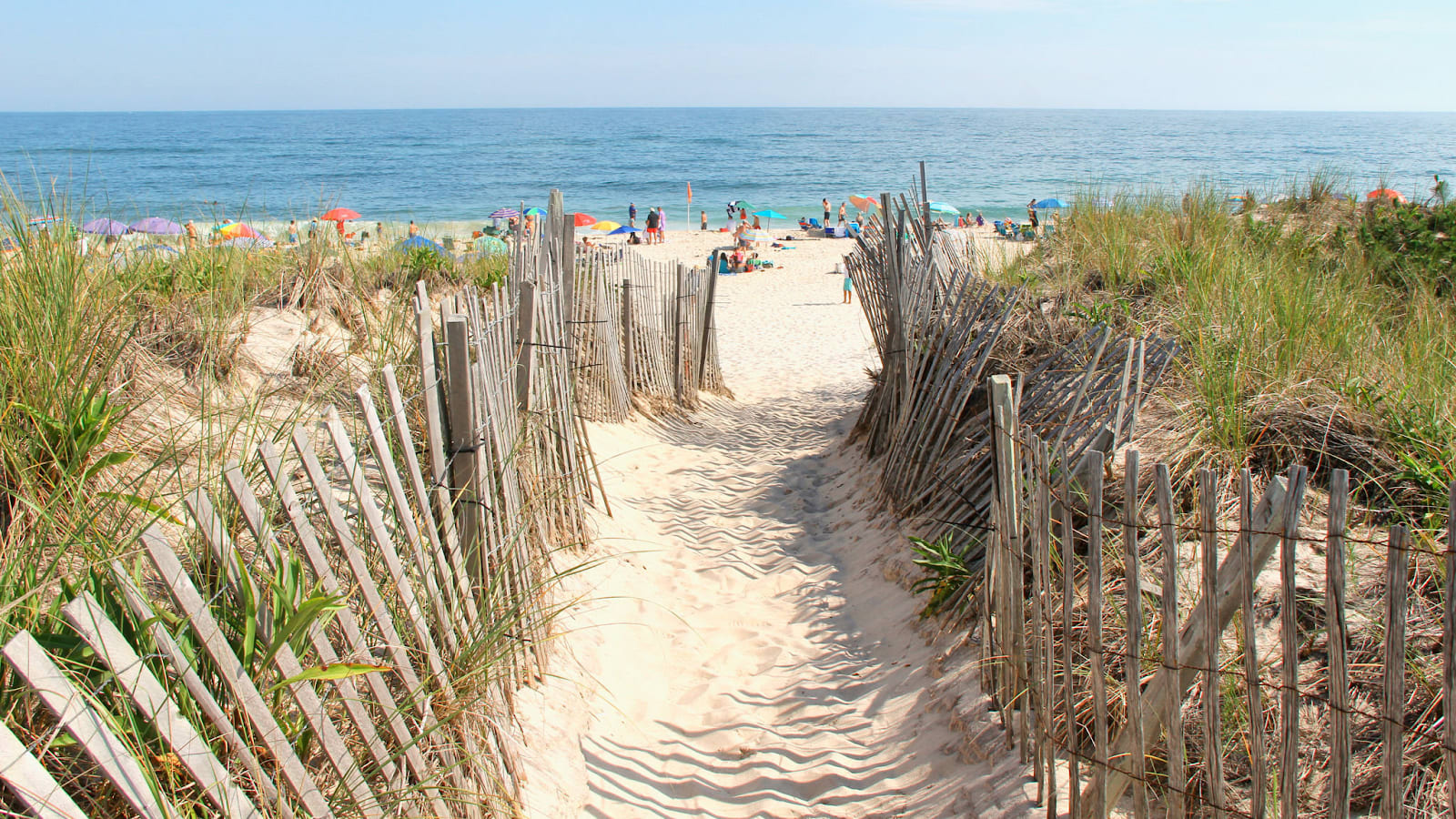 (Credit: Financial Times)
Rules and Regulations
The Hamptons maintain several rules, regulations, and restrictions applicable to homeownership to preserve its timeless lifestyle and unique heritage. Taxes and fees play a role in the purchase process as well.
None of these present an undue burden to owning property in the Hamptons, but it's worth understanding them to avoid surprises during your home search. (Local knowledge, which we cover below, is critical to a successful transaction.)
Foremost, you'll want to ensure your residence carries an updated Certificate of Occupancy (CO). These establish your property as one in compliance with the village's respective building codes and housing laws. Even if the home you purchase possesses a CO at the point of sale, it's worth the extra effort to update it after the transaction closes.
Codes include size limitations on the home for a specific plot of land—vital if you hope to redevelop the land or add onto an existing home.
Each area of the Hamptons features clearing limitations, making it difficult to purchase or sell a property if the requirements are not met. Before buying, a survey may prove necessary to determine any code issues and have those corrected before financing is finalized. (A survey is ultimately required to obtain an updated CO.)
Property amenities are also scrutinized. Consider that features such as tennis courts can only be installed on plots of a certain size, and pools will require specific safety protocols.
Each village building department will possess the necessary stipulations to ensure your home complies and that you can maintain that compliance throughout your ownership.
If yours is a rental property, it may even be worth considering a local management firm to assist you with managing and overseeing the property. They can more easily coordinate all of the moving parts of your income property, considerably reducing the stress of being a landlord.
Local Fees and Taxes
Although taxes are by no means unique to the Hamptons, as with other high-dollars enclaves, the area features its own blend of home buying fees.
In addition to the standard inspection and repair costs, you'll want to account for an updated survey (see above) as well as for potentially employing the services of a local real estate attorney (see below).
Beyond that, tax considerations include the Mansion tax, which is a 1% levy on property purchases priced $1 million or more.
The Peconic Bay Region Community Preservation Fund Tax was established over 20 years ago to help preserve the region's open spaces and water areas. This 2% tax is applied to East Hampton, Riverhead, Shelter Island, Southampton, and Southold.
In East Hampton, Shelter Island, and Southampton, deductions include $250,000 on the improved property and $100,000 on unimproved land. For Riverhead and Southold, deductions are $100,000 for improvements and $75,000 for undeveloped plots. Certain exemptions do exist for some first-time home buyers.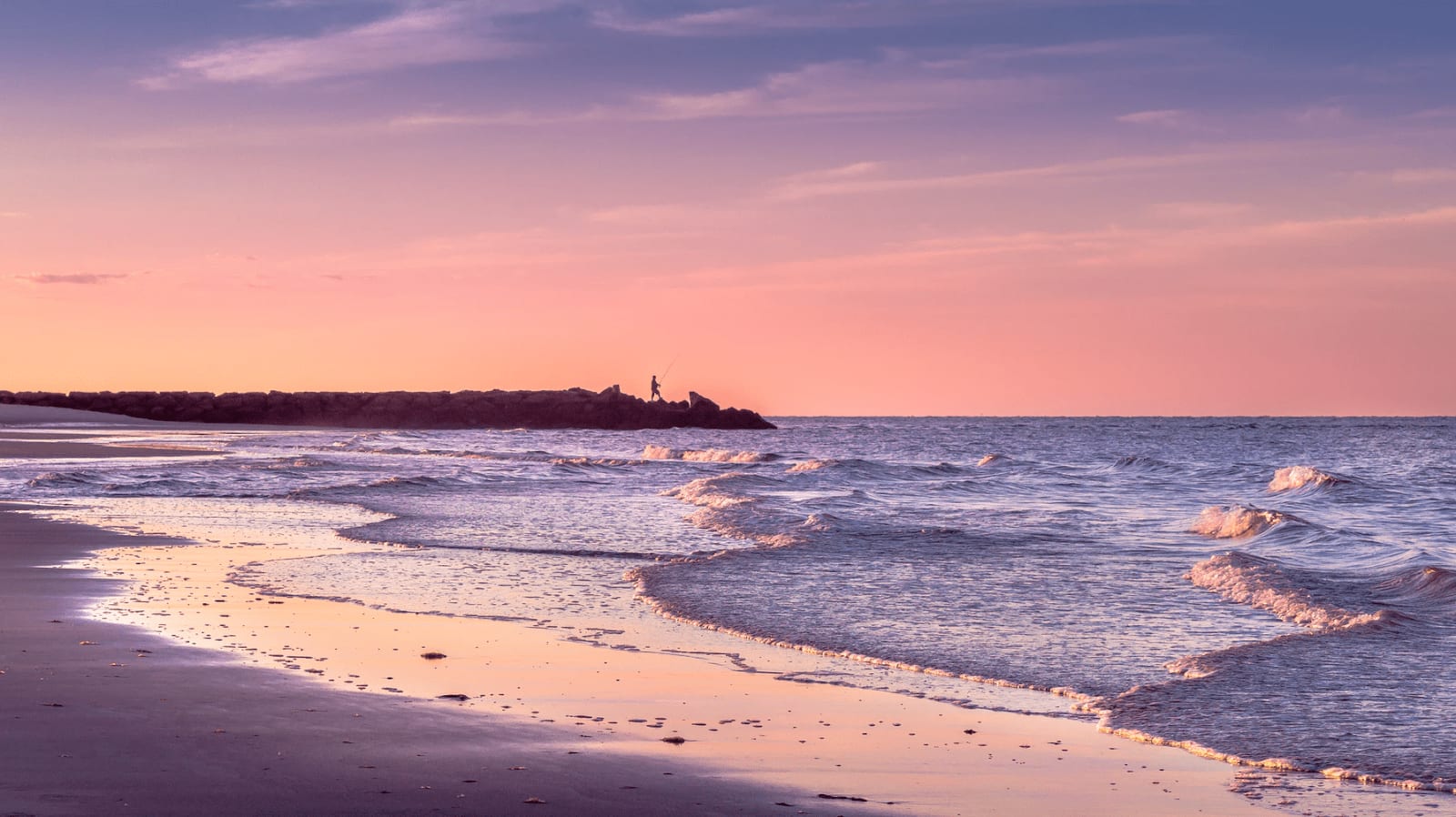 It Takes Local Knowledge
Our final Hamptons buying tip is to partner local—that is, work with a local real estate broker to help you navigate the market's unique particulars.
A standout local broker will bring a lot of insider knowledge to the table. Beyond the fundamental understating of codes and requirements, the right broker will know which areas of the community are best suited to your needs.
They'll have the connections to ensure you get a look at choice properties before they hit the market. The broker's skills will inform where to buy, what to offer, and how to get the most for your money as you acquire the home of your dreams—or extremely lucrative investment property.
Beyond the broker, it's also worth considering a local real estate attorney. As we've detailed, there are plenty of specifics to navigate when buying in the Hamptons—rules and regulations to consider and specific steps to follow on the way to making your purchase. Expect to add anywhere from $3,000 to $7,500 to your costs for their services. But trust us, it's well worth the investment to ensure a successful transaction.
Local attorneys play a critical role in practically every sale. They work in conjunction with the local brokers and seller's attorneys to ensure property transactions are executed with little to no stress for the buyer. If you've had friends or associates who've completed past transactions, seek out a referral.
Or look to your trusted real estate broker. Considering their experience, they'll know the best professionals to help coordinate your specific Hamptons real estate transaction.
Ready to explore the best of Hamptons real estate? Contact the Jonathan Milioti Team today to start your home buying journey. From Bridgehampton real estate to Montauk homes for sale, allow Jonathan and his team's years of experience and expertise to be your guide to the Hamptons luxury real estate market.