Homes in the Hamptons provide owners with a sense of comfort, luxury, and functionality. When these design trends are seen in magazines, they are eye-catching and desirable. While there are several design trends popular throughout the Hamptons, and the style is always evolving, there are several staples that make homes look like they just came out of a magazine. These homes often mix a variety of designs, patterns, colors, and materials. They provide functional spaces that make everyday living as well as entertaining guests as easy and comfortable as possible. The use of outdoor spaces and smooth transitions between indoors and outdoors provide these homes with dining and entertainment options. Continue reading for details on six Hamptons design trends that look like the magazines.
1. Design mixes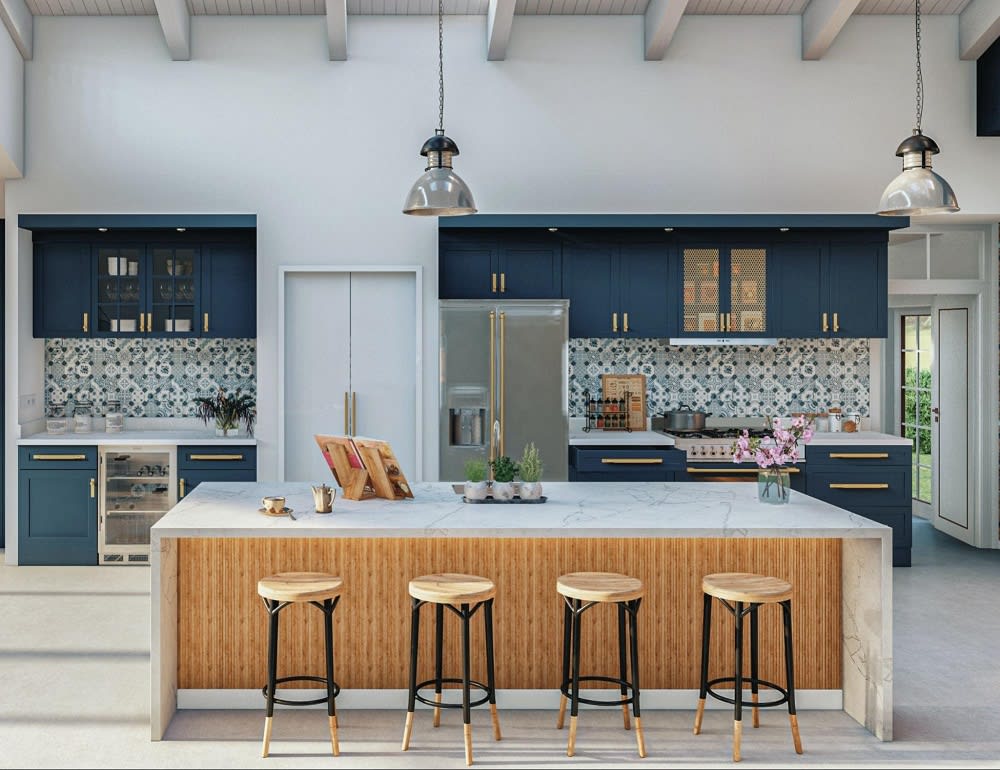 When looking at the kitchens in East Hampton real estate, you will notice a trend that does not lean toward one particular design type. In an effort to remain functional while keeping some classic design looks, it is predicted that kitchens in the Hamptons will start mixing the features of
modern and vintage designs
. Modern designs will lean into the functionality of a new kitchen. Stainless steel appliances will provide upgraded functionality. You can mix the stainless steel appliances with traditional cabinetry. If you would rather have modern cabinetry in your home, you can consider adding in a patterned floor as well as a vintage-style sink. No matter which element of the designs you choose to mix, you can be assured that your kitchen will look like it jumped off the pages of a magazine.
2. Bring nature indoors
Another popular design trend within East Hampton NY is to
bring the outdoors in
. There are two popular ways that homeowners can accomplish this. The first is by making the use of solid rock as an indoor design element. The rocks can feature as a statement piece of art, or as a coffee table or breakfast table. The shapes and natural elements from the rocks will provide a calming and relaxing aesthetic. Another way to bring the outdoors into a piece of East Hampton real estate is by focusing on the utilization of the color green. Homeowners are choosing greens for furniture, rugs, artwork, and even dinnerware. Green should be used as a pop of color to complement the neutral tones and natural style of other design features.
3. Decorating details
The details that go into the decorating of East Hampton real estate also make homes look like they came straight out of a magazine. The
details of the Hampton style
come out in the rugs, curtains, furniture, and decor homeowners choose to decorate their homes. Plantation shutters or floor-to-ceiling curtains add to this style, as do a mix of patterned cushions and a mix of rugs made of silk and wool.
4. Outdoor living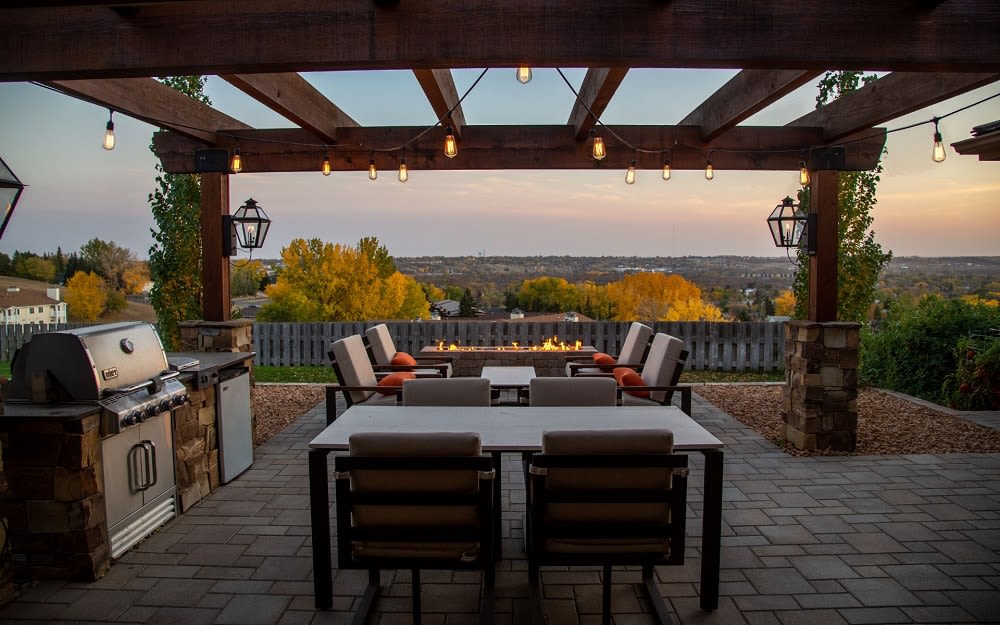 One of the benefits of owning East Hampton real estate is the breathtaking view. These views are what make outdoor living popular. Homeowners often provide a seamless transition between their indoor and
outdoor living spaces
. Homes in the Hamptons feature outdoor spaces that are as functional and luxurious as indoor spaces. A covered patio will make a simple and functional transition from the interior of a home. These spaces can be designed with full kitchens including a large grill, refrigerator, prep station, and warming drawers. If a homeowner intends to entertain in their outdoor space, a large formal seating area is a must-have feature. A less formal area for relaxing could include lounge chairs surrounding a freestanding firepit. The lighting and landscaping also work together to give the outdoor living space the feeling of luxury and functionality.
5. Design for entertaining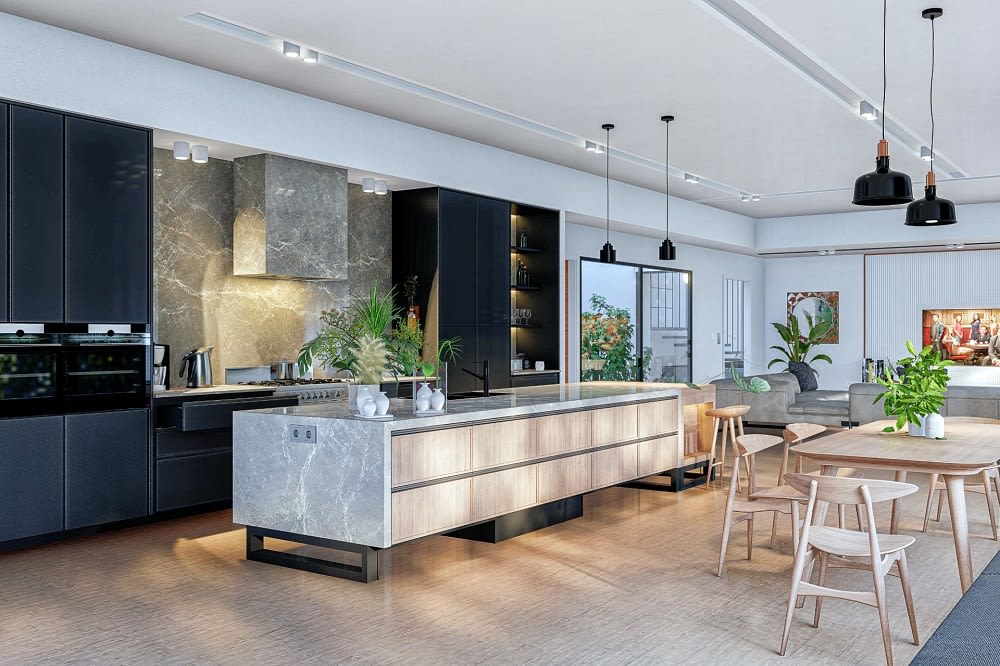 A prime design trend in East Hampton NY is the functionality of
entertaining in one's home
. While an easy transition between indoor and outdoor spaces will provide ample space for entertaining, it is important for the indoors to be conducive to entertaining as well. Open floor plans provide an easy way to entertain while dining, relaxing, or preparing a meal. Homes that do not have a floor plan conducive to entertaining may benefit from a luxury kitchen upgrade. As many opportunities for entertaining will involve food and food preparation, a kitchen needs to be functional and practical. A luxury kitchen should include plenty of space for cooking and prepping meals as well as serving drinks or meals, all while engaging with guests. A functional kitchen island is an important addition because it will serve as a focal point within the kitchen.
6. Colors and materials
The
colors and materials
chosen to design and decorate homes in East Hampton NY continue to evolve, yet still, retain the essence of the design trends. While many homeowners are beginning to steer away from the traditional use of blue and white, the neutrals are remaining with more homeowners choosing chocolate browns, teals, and beiges. In order to add a pop of warmth and color throughout the home, many homes in the Hamptons choose to include gold and bronze. These metallic pops can be added to light fixtures, cabinetry, furniture, or banisters. The masculine elements of the metal details also complement bold geometric patterns.
After exploring the complex details that go into the design trends of Hamptons homes, you may decide that you would like to invest in your own piece of East Hampton real estate. When you start looking for your dream home, you want to work with professional real estate agents with decades of experience in the area, who will use their vast amount of knowledge to help you complete a successful real estate transaction.
The Jonathan Milioti Team
is made up of investors, owners, and landlords. They are passionate about the real estate industry and work together to provide you with high-quality service throughout your home-buying process. Reach out to The Jonathan Milioti Team when you are ready to begin your home search in the Hamptons.